If you are in love with an Aries and you are craving your very first kiss together, this article will help you understand how to make it happen!
How to kiss an Aries man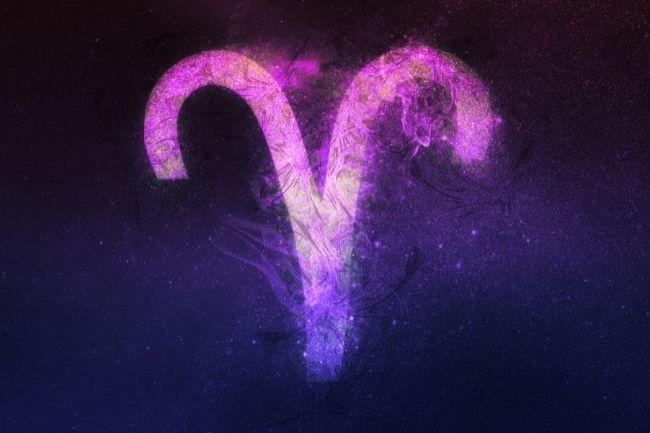 Aries men tend to be good when it comes to taking the first step and are charismatic. They can surprise you with kisses that come out of nowhere, when you least expect it. It can take a lot to tempt them into kissing you, but when an Aries man wants to kiss you, they will be sure to show you. They usually tend not to think much about their actions, rather they act and then think, so they often catch their partner off guard, surprising them with engaging and passionate kisses. Aries men like an adventurous kiss. The worst thing you can do with him is be boring. Try something new: mix deep kisses with other playful ones, kiss their neck or ear and then move to the mouth. Keep things fun and always new.
Also read: How to Kiss a Taurus? [Tips and Tricks]
How to kiss an Aries woman
Aries women kiss in a direct and imaginative way. Usually, they don't ask for permission to kiss, they do it all of a sudden while their partner is distracted. Aries women like to take the initiative.
When to kiss an Aries man
With an Aries man, you have to be brave and daring enough to seize the moment when your Aries will lower his defenses. Kiss him when he least expects it! The surprise will win him over.
When to kiss an Aries woman
Surprise her with flowers and then kiss her. She is going to lose her mind over such a romantic gesture!
Where to kiss an Aries man
Aries men prefer to kiss in private. Make sure you are in a quiet and secluded spot before kissing him.
Where to kiss an Aries woman
Create a romantic dinner at home, complete with rose petals and candles. The privacy will definitely help your Aries relax!
We kissed! Now what?
An Aries man does not like to wait. Determined, stubborn and impetuous, their kisses are a real burst of energy. They rarely wait for the other to take the first step, always taking the bull by the horns themselves. Sweetness and tranquility do not belong to Aries, neither in the way of life nor in that of kissing. For sure, it will be among the most unforgettable kisses you will ever receive.
Does an Aries love to take up all challenges? Yes! You have to become one for him! You have to make yourself inaccessible and become the object of his desire. Don't worry, he'll do whatever it takes to get you and won't stop at anything to win you over. So seduce him discretely and subtly to arouse his interest.
Once he is chasing you, up the seduction. Because, despite everything, Aries does not like to have to wait to obtain the results of his efforts. But, above all, don't forget to give him his independence and freedom. Since Aries is used to doing many things, they have no desire to turn away from everything they do simply because of love.
If you are wondering what to expect when you meet an Aries, just keep one word in mind. Passion.
Spontaneity, which we have discussed above, plays a big role in matters of the heart when you are in love with an Aries man. He will kiss you out of nowhere, take you to secret places and burn with an intense affection that sometimes seems to bubble out of nowhere.
Respond warmly to these sudden advances and you will have his respect. Answer him with your same passion, provoke him, play with him and you will earn his love in return.
Also read: What Traits Attract an Aries? (Explained)
To do list after kissing an Aries man
Grab his attention by looking him in the eye. Show him the prize you are and then let him try to win it.
Be prepared for anything from a midnight beach date to a rapids ride.
Be strong. An Aries will always surprise you no matter what you expect. Each day is a different adventure with an Aries.
To do list after kissing an Aries woman
Be prepared to face a very energetic but at the same time romantic court.
Behave courageously. An Aries woman will appreciate your initiative and your independent spirit.
Be proud of her unstoppable spirit.
Learn to relax and have fun, because they will involve you in a whirlwind of passion.