While browsing the forums of DoomBuggies, a tribute to Disney's Haunted Mansion attraction, I discovered a post discussing what The Mansions kitchen and bathroom might look like. These concept sketches by the one and only Marc Davis are great!
Footsteps make their way around the kitchen as conjure up a recipe for arriving guests.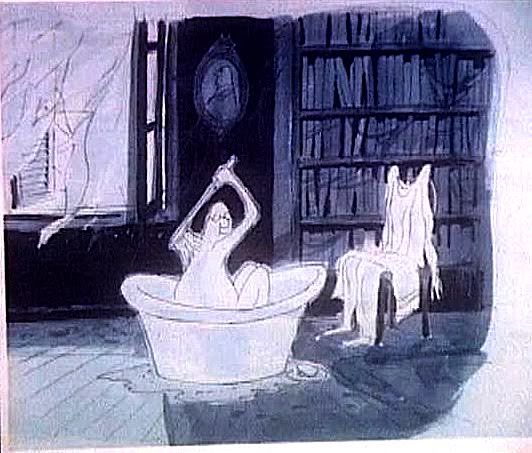 One of the Mansions many ghosts takes his skin off to take a bath.
Beautiful.